Well! it's 2017 now.
Time to get back to the weekly work. New year, new project. Or, rather, getting going on an old project that was started but never followed through.
Last summer I got married (whoo!) and last fall I got very, very busy (also whoo!) such that I just didn't have the drive to continue my weekly hymn-based works. So that's my 2017 project - one a week, based on a hymn tune.
I have Richard Crossman to thank for his generous donation and his suggestion of using Hyfrydol. If you have a hymn tune you'd like to see given a treatment, let me know - and if you want to support my work in doing so, there's a link at the bottom of the post to my GoFundMe page. I'm still getting ready to start my third book of 24 free works, and a little extra money goes a long way towards making that happen!
All the best to all in the new year!
Postlude on Hyfrydol by
Mike Cutler
is licensed under a
Creative Commons Attribution-NonCommercial-ShareAlike 4.0 International License
.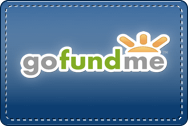 Your donations can help me keep writing these! Click to feed a composer! Help me fund my third book of free preludes!