Well, this has been a fun year.
One hymn a week (almost) for a year. Here's the last for this project; I may take it up again another time. But for now, that's enough.
For any who are interested:
- the complete list of hymn tunes (with keys and meters) is
here
- the thirty hymns from 2015 are in one PDF collection
here
- the twenty hymns of 2016 are in one PDF collection
here
- and they're all in one big fifty-page PDF collection 
here
A fun ride. I've played with all sorts of different ideas and concepts and I'm mostly happy with the way things turned out. I think I've grown as a composer, and I hope that someday some of these can find their way into some use!
Cheers!
This hymn tune
by
Mike Cutler
is licensed under a
Creative Commons Attribution-NonCommercial-ShareAlike 4.0 International License
.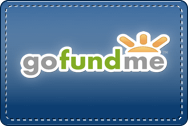 Your donations can help me keep writing these! Click to feed a composer!