Wow.
30,000 views.
Nothing special planned for it, but wow, nonetheless.
Thank you all!
Here's a little hymn tune that started as a planned setting for "Immortal, Invisible." Through the writing process, I decided that it fit a long metre better. It could be converted back to 11 11 11 11, if need be, but for now it stays as it is.
That's about it!
The usual stuff down there.
This
hymn by
Mike Cutler
is licensed under a
Creative Commons Attribution-NonCommercial-ShareAlike 4.0 International License
.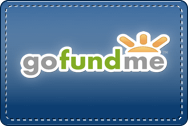 Your donations can help me keep writing these! Click to feed a composer!