A friend of mine, looking through my hymn tunes, asked me if I ever had a hymn text in mind when I wrote these. Given that this is being published Christmas week (and that Thursday is Christmas Eve, hence the early publication), I decided I would approach this one with a definite Christmas text in mind.
So here is a new tune for Away In A Manger, which already has about a quadrillion tunes, so what's one more?
This is the last hymn tune I will write this year, since I'll be on vacation next week! But back in to the swing of things for 2016. Happy holiday season and a Merry 2016 to all readers!
Business stuff!
This Hymn
by
Mike Cutler
is licensed under a
Creative Commons Attribution-NonCommercial-ShareAlike 4.0 International License
.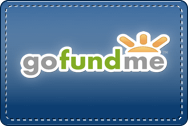 Your donations can help me keep writing these! Click to feed a composer!