So after last week's longer, more meditative piece, this week is a much shorter, more diatonic, and perhaps more functional work.
My writing project led me to open a hymnal and the first hymn I liked, I set. So this week, we get St. Petersburg, a Prelude (or suitable Introduction) thereupon.
Short, sweet, fun, and a bit tricky. Here's the score!
So this piece consists of a little pattern that the right hand plays three times over, derived from the hymn, which accompanies the tune in the left hand. In the video I use the softer Swell (coupled to the Pedal, as well) with 8, 4, 2, and Nasat, alongside the Great principle chorus up to the Mixture, which seems to give a nice, bright sound. I'd definitely use this to introduce the hymn, given the chance - why not? It can be used to set the pace, the tonality, and make everyone aware of the familiar tune!
If you would like to hear me try to tackle a hymn tune of your choosing, simply click the link below and send me a small donation towards my continued work. I'd love to hear from you and get some ideas for what people might like to hear from me!
Until next week.
Prelude on St. Petersburg
by
Mike Cutler
is licensed under a
Creative Commons Attribution-NonCommercial-ShareAlike 4.0 International License
.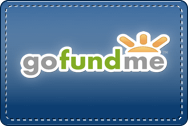 Your donations can help me keep writing these! Click to feed a composer!