Alright, so here's a favourite tune of mine, often presented in a form I greatly dislike - in four, rather than in three. The problem being that in order to make these nicely set bars of three in to bars of four, you have to elongate some of the notes and bog down all the forward momentum.
So I leave it in three. Only makes sense to do so if I don't like it in four.
I don't know what the original is, incidentally. I just know I like it in three, don't like it in four, and that I've talked too much about this.
Any ideas for what to work on next are welcome! Drop me a line if you have a thought. And a tip or donation along with that line or thought would always be appreciated!
Little Prelude on O Waly Waly and this harmonization of O Waly Waly
by
Mike Cutler
is licensed under a
Creative Commons Attribution-NonCommercial-ShareAlike 4.0 International License
.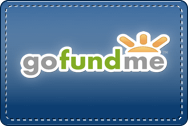 Your donations can help me keep writing these! Click to feed a composer!