Bach meets Reger? Something along those lines anyway.
Take a ounce of Bach bassline from the Adagio of the Toccata in C, or substitute from Air on the G string in you don't have any Toccata lying around; mix in a quart of extended registration crescendo from the softest 8' stop up to full organ; stir in a bowl made of shifting chromatic harmonies. Throw in a pinch of double pedal and a few ties to taste, bake for three minutes at 350
º
, and you've got yourself a voluntary.
Serve chilled.

Makes roughly 28 bars.
Thanks for the glance! Here's the copyright info and the endless search for more money:
Voluntary in B-flat Minor by
Mike Cutler
is licensed under a
Creative Commons Attribution-NonCommercial-ShareAlike 4.0 International License
.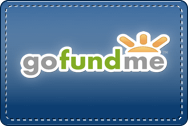 Your donations can help me keep writing these! Click to feed a composer!