In thanks for a generous donation from my friend Ryan Peters.
Shortly after the turn of the new year, I was surprised by a very kind and generous donation from an old friend. So I went back in to our common history and suggested that the piece I would write in response could be an elaboration on "General Taylor," a tune we both enjoyed from our appreciation for Great Big Sea and similar folk groups.
The earliest source I could find for either tune or words for General Taylor dates to 1914; the song likely refers to American General (and President) Zachary Taylor, who died in 1850. The song is a funeral procession, describing the many things to be done to honour the memory of the dead. This Fantasy... is not. Context is more or less disregarded in this one in favour of just playing with the melody.
Hopefully this little piece provides some interest and joy to horn players out there! And if you'd like a piece like this for yourself... the donation button is below!
Little Fantasy on "General Taylor" by
Mike Cutler
is licensed under a
Creative Commons Attribution-NonCommercial-ShareAlike 4.0 International License
.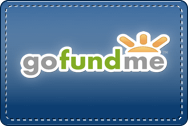 Your donations can help me keep writing these! Click to feed a composer!