Every so often I start to wonder: is this the week?
Is it this week that this toiling in obscurity, pumping out tune after tune, week after week, finally gets to me? Do I lose my mind and start doing some very strange things?
I think this might have been the week.
I guess that as I approach the end of this project, or at least this particular incarnation of it, I'm starting to get a little squirrelly with the melodies. And the harmonies. And just about everything about it.
But it's interesting! So... there's that.
This hymn tune
by
Mike Cutler
is licensed under a
Creative Commons Attribution-NonCommercial-ShareAlike 4.0 International License
.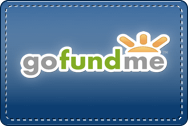 Your donations can help me keep writing these! Click to feed a composer!