Here's a new hymn, based on themes of the first movement of Josef Rheinerger's second organ sonata. Because it's an instrumental piece, the range is a bit wider than I'd normally ask a congregation to sing (High F! Such fun!) but it's still, I think, a nice use of a very chorale-like tune.
Those who know me know that I have a certain... let's say, "obsession" with the organ works of Rheinberger. Definitely worth a look, if you don't know them. This Sunday I have the opportunity to play the above-mentioned Sonata at a Wind Chamber concert - which marks the first time in quite a while I've played Rheinberger in recital, which is a shame. I'll have to play more of it in the future!
Standard practice notes below!
This hymn
by
Mike Cutler
is licensed under a
Creative Commons Attribution-NonCommercial-ShareAlike 4.0 International License
.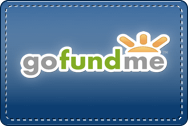 Your donations can help me keep writing these! Click to feed a composer!