This past week, Arvo Pärt was declared the most-performed living composer. While I question the methodology and wonder at who was in the running (and no, I'm not nearly so egotistical as to think that I might have been!) there are few better options for living composers to be widely performed.
This week's meditative voluntary is inspired by Pärt's minimalistic style - although not by this week's announcement; it was in the back of my mind a while! Specifically, I had in mind his setting of the Beatitudes with its motivic leaps of sixths.
I tried this one out at my work organ to check a couple things before posting, see what registrations could be made to work, and so forth. The pedal part works both with and without 16', and using a (very soft) manual 16' for the left hand part was quite effective, requiring only that it be coupled to the pedal in the last two bars for a proper harmony (as I was using the 8' flute in the pedal at the time). I experimented with tempi as well and found that a speed of 50 or slower to the quarter note was - while very slow - rather pleasant.
Finally, it is possible, although probably ill-advised, to play the left-hand part in the pedals and the pedal in the left hand, but doing so makes getting a continuous legato very challenging due to the large leaps in the manual lines.
I'm curious as to the longest possible performance of this work that still has a sense of motion rather than of a series of static chords. I'd be curious to hear any interpretations!
That's all for now. Here's the legally stuff and my continued declaration of needing money.
Voluntary in A-flat by
Mike Cutler
is licensed under a
Creative Commons Attribution-NonCommercial-ShareAlike 4.0 International License
.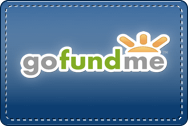 Your donations can help me keep writing these! Click to feed a composer!