One that's a bit longer, and a little bit of fun (for me, anyway). This fuguish march came from a week of wandering about all sorts of unusual patterns and time signatures until finally settling in three in a fairly straightforward rhythm. It wound up being a little more aggressive than I'd anticipated, but I think it's enjoyable nonetheless.
The post-Christmas lull has been quite welcome, giving me a chance to wander through lots of interesting compositional ideas. I'm looking forward to an Improv Gala - I haven't done theatre improv music in a while, so it'll be good to get my chops in order - another Wind Chamber concert at the end of the month, and a whole whack of work on our way up to Easter. Right back in to it!
Legal things and donation begging!
Voluntary in C Minor by
Mike Cutler
is licensed under a
Creative Commons Attribution-NonCommercial-ShareAlike 4.0 International License
.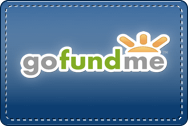 Your donations can help me keep writing these! Click to feed a composer!