New hymn day! I had a friend choose a number at random from a hymnal, which turned out to be "O Holy Spirit, By Whose Breath" to the tune Veni Creator, so I used that for a meter (ignoring the coda) and she gave me a key as well (A-flat) and a little while later, out popped this!
Not a lot else to report! The usual end-of-post-things below.
This hymn
by
Mike Cutler
is licensed under a
Creative Commons Attribution-NonCommercial-ShareAlike 4.0 International License
.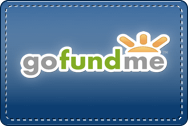 Your donations can help me keep writing these! Click to feed a composer!