With a two-day lead on Easter Sunday, here's a tune which will work for "The Day of Resurrection."
This afternoon, a short all-Bach recital left me kind of worn out, and choir practice finished me, so really not much to say. I have a Good Friday service tomorrow and a prelude in C-sharp Minor to write... And a niece to wish a happy first birthday.
Stuff! Things!
This hymn
by
Mike Cutler
is licensed under a
Creative Commons Attribution-NonCommercial-ShareAlike 4.0 International License
.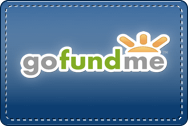 Your donations can help me keep writing these! Click to feed a composer!