After last week's rapid-fire fiasco, I decided to look a little bit backwards. My compositional roots are in game music - not that I've ever had any used in a game - so I thought it would be time to reexamine some of the techniques and constructions I used to use to write one of my voluntaries.
Musically and tonally, this feels like "village" music, calm and quiet, a break from the adventure, although not without some tension, both in the overarching structure and in some of the more dissonant harmonies. I could easily hear this on an endless loop fading into the background while wandering about the countryside conversing with the peasantry looks for the next hint.
Volountary in B Major
by
Mike Cutler
is licensed under a
Creative Commons Attribution-NonCommercial-ShareAlike 4.0 International License
.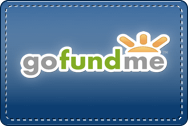 Your donations can help me keep writing these! Click to feed a composer!