This week, inspired by
Lauda Anima
(John Goss' tune for "Praise, My Soul, the King of Heaven"), I wrote this tune.
I'm starting to get a little tired of writing these hymns, to be honest; it may be time to put up this project in place of some of the others I've been thinking of. We'll see what happens when I get to #50 in May.
Legal things to think about, and request for support below!
This hymn
by
Mike Cutler
is licensed under a
Creative Commons Attribution-NonCommercial-ShareAlike 4.0 International License
.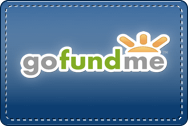 Your donations can help me keep writing these! Click to feed a composer!